Eastern Washington Orienteering Club
What Is An Orienteering Event?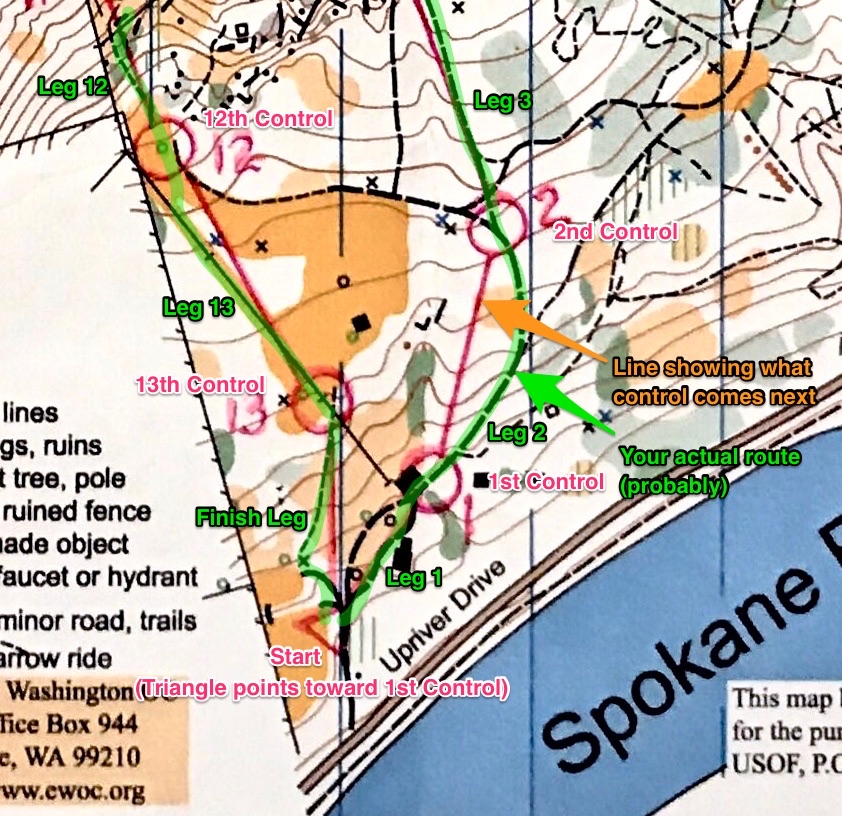 Orienteering is the sport of navigating through unfamiliar territory using a map and compass. In a classic orienteering event, a course designer marks a number of control points on the map and numbers them. Usually he or she designs several courses for one event that differ in length and navigational complexity to suit people of various ages, experience levels, and physical conditions. Participants head out from the start one at a time trying to find all of the control points on their course in order and return to the start as quickly as they can. A timekeeper will keep track of start and finish times for each person.